Get the deal done: Three buyer's agents negotiation tactics
In today's competitive property markets, savvy buyers are enlisting the help of buyer's agents to help with the purchase of their home or investment properties.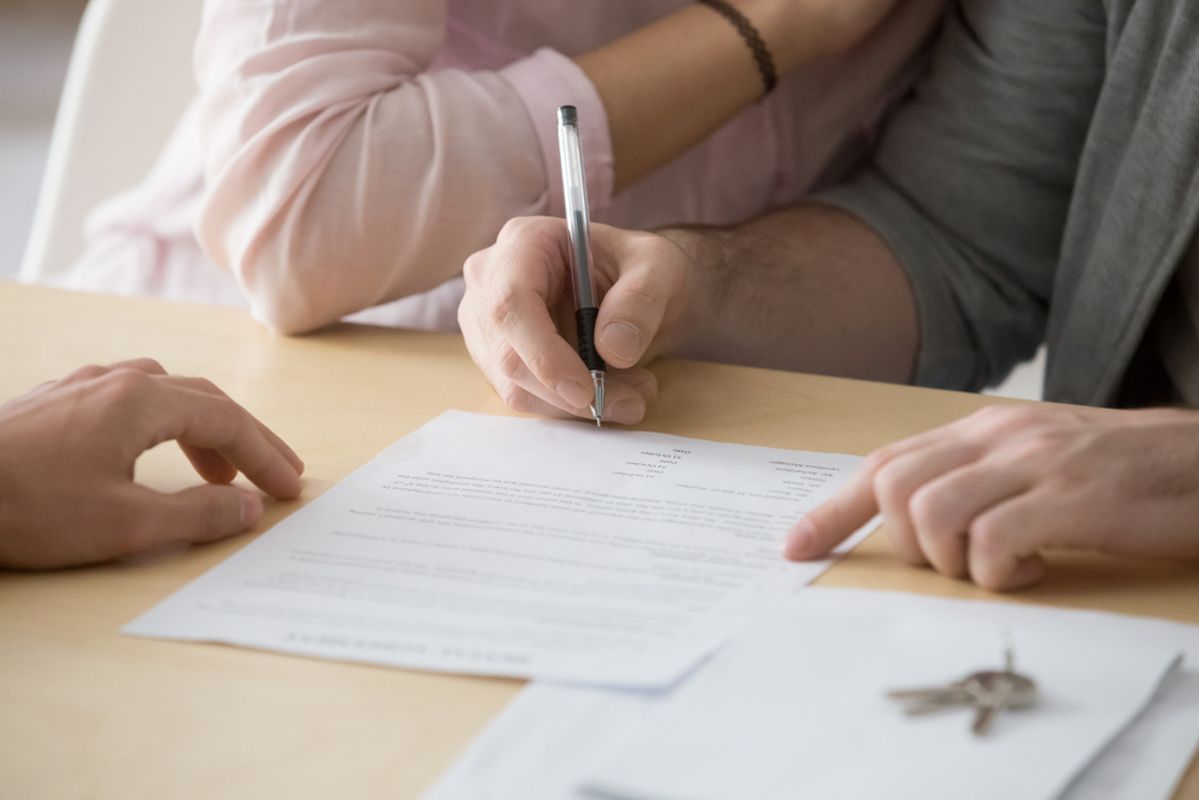 In today's competitive property markets, savvy buyers are enlisting the help of buyer's agents to help with the purchase of their home or investment properties.
When you have the support of a seasoned real estate professional on your side, it can make a huge difference to the price you pay for a property. This strategy can also save you from making a big mistake and purchasing a home that brings nothing but problems.
As a former real estate agent and current Director of Belle Property Advisory Pymble, Brady Yoshia has years of experience helping property buyers make the right decisions. Her wealth of industry knowledge is particularly beneficial when it comes to negotiating with the vendor via their selling agent.
The following are some of Brady's buyer's agent negotiation tactics.
1. Leave your feelings at the door
Buyers tend to lead with their hearts, rather than their heads, particularly when they are purchasing a property to live in. This can lead them to become overzealous. Most people will typically 'up' their offer if they become scared that they'll miss out on a property they've fallen in love with.
A buyer's agent, on the other hand, will approach negotiation as a business transaction on behalf of their clients. "Instead of becoming emotionally involved, a buyer's agent will have a different perspective," says Brady. "They ask, does the property tick all the right boxes? Is it a good investment, and will it make a good home? Without the emotion, it is easier to make rational decisions throughout the negotiation process."
A buyer's agent will also be able to keep a level head throughout the negotiation process itself. "Sometimes people put in offers which are too low, which can offend the vendor," says Brady. Causing conflict can result in a lost opportunity so it makes sense to work with a buyer's agent who can let you know ahead of time if your offer is reasonable.
2. Understand the property's true value
Being immersed in the property industry allows buyer's agents to have an in-depth understanding of the true value of a home.
As Brady explains, the price of two similar sized homes within the same suburb can vary wildly, depending on the property's location, layout, shape and views. That's not to mention the number of bedrooms, the floor plan, outdoor areas and the building quality. "Even the street address can make a difference when it comes to property value," says Brady, who will leverage this in her negotiation tactics.
In an age when many property vendors are looking to impress with excellent styling and cosmetic upgrades, buyer's agents know how to look beneath the surface. A new kitchen, bathroom and coat of paint may look nice, but plumbing or wiring issues need to be taken into account when the time comes to negotiate. Brady calls on her trusted network of professionals to conduct detailed building inspections and report back on the structural integrity of the property before making any kind of offer.
Brady has had inspections done in the past on properties that present and photograph beautifully, but that had hidden problems and received a big 'thumbs down' from building inspectors. "The professionals I work with are also able to take a look around strata properties," Brady adds. There may be problems with the building complex that an inexperienced buyer can't identify on their own.
When it comes time to negotiate, there are other factors to consider, including the amount properties are selling for right now, rather than three months ago. Your buyer's agent will have an up-to-date understanding of current market conditions and will help you set your offer accordingly.
Finally, your agent will take the time to investigate current DA applications with the council. The value of a lovely cottage will drop significantly if a high rise is set to go up next door! Without a buyer's agent on your side, you're unlikely to be aware of new developments coming up in the local area or to understand their impact on your purchase.
3. Build relationships with real estate agents or sellers
Different agents have different ways of representing home sellers and of negotiating. When you attempt to buy a property as a novice or inexperienced buyer, you're at risk of being talked into spending more than you plan to by an experienced real estate agent who is acting on the home seller's behalf.
Buyer's agents have established relationships with dozens of real estate agents. They know their negotiation 'styles' and can also read between the lines of what they are saying. Your buying representative won't be intimidated and will be able to instantly 'call out' an agent who isn't being honest or upfront in their negotiation tactics.
Finally, a buyer's agent knows when the time is right to walk away from negotiations. "When I can tell the home seller has unrealistic expectations and isn't going to budge on price, I won't waste anybody's time," Brady shares.
It might be disappointing to miss out on a property you thought was your dream home, but there is always a new listing around the corner. "There are always properties coming up, and you might find you're able to purchase something even nicer than the one you were originally negotiating for", says Brady.